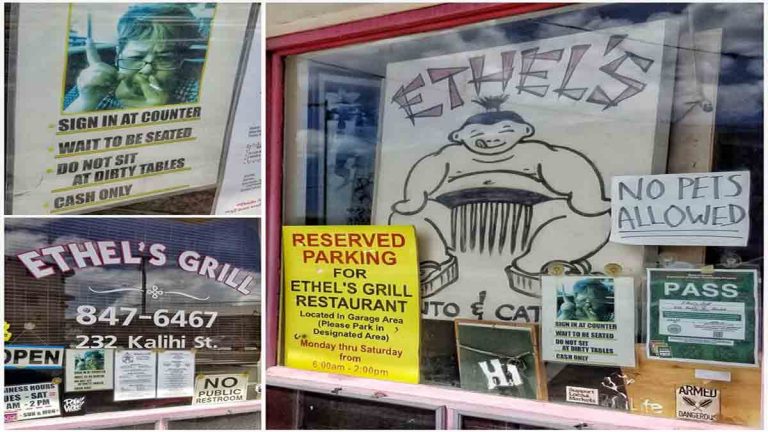 Ethel's Grill (@ethelsgrill_kalihi) has been one of my go-to's since I was 17 years old. The Ishii ohana took over the original Ethels in 1978. They are only open for breakfast and lunch and have a little over 20 seats and a handful of parking stalls.

When I am home I am here 2-3 days a week. You have to have the tataki sashimi, mochiko chicken, pork soup, and the turkey tails. They also have one of the best cheeseburgers in town, but don't have them all the time.

If you plan on having lunch there go before the rush! We have to keep these local hole-in-the-walls open, so skip the mainland chains and eat local, go local.

Mahalo to @oishiiyo1 @arashirq and @ethelsgrill_kalihi for always taking care of me!